Clubmatch NLV kasteel Hoekelum, Bennekom:
1 juni 2014
Zeer Goed
Keurmeester: Joy Venturi Rose
Chocolate dog 5y old
kind head and expression
good eye colour
Good front angulation
good bone and feet
good depth of chest
would prefer more lenght of neck and
more strength behind.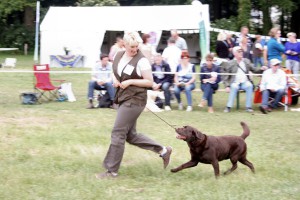 27 augustus 2011
Zeer Goed
Keurmeester: T. Sorbye
Excellent head with dark eyes and a correct soft expression.
Good neck and shoulder, sufficiant bone.
Good spring of ribs, slightly falling in croupe.
free mover would like him to be a bit more masculine for his class, excellent coat.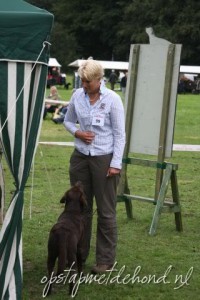 —-
25 april 2010
Zeer Goed
Keurmeester: L. Heron (Engeland)
Smaller type
Correct mouth
Eyes a little light
Carries a nice amount of weight
Tail good shape but carries a bit too high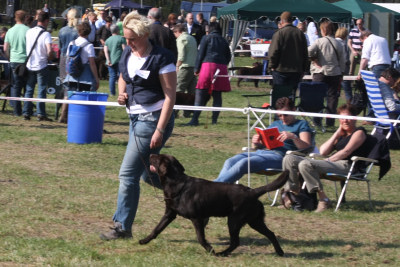 Familieworkshop Achter 't Dijkje
27 maart 2010
Keurmeester: Rolien Hover